2 year old short-haired male grey striped tabbies (siblings)
(as of April 21, 2014)
Adoption fee: $200 for both of them; $100 each

This dynamic and active duo would love to be adopted out together as they get along really well and like to cuddle and sleep together.
These two are almost like twins as it can be hard to tell them apart! They are very friendly and affectionate with people and get along with other cats.
They may be a bit shy at first but once they warm up they love to talk and sit on laps for long patting sessions and to have their cheeks rubbed.
They were hand raised as young kittens with their mom Dory who is also up for adoption and their three other siblings (Angel and Bruno (adopted out together) and Rosie).
Their mom Dory was rescued from the North End when she was pregnant. George and Teddy would thrive in a home together without other cats, dogs or kids, please.
This dynamic duo would love to find a new home together!
At 2 years old: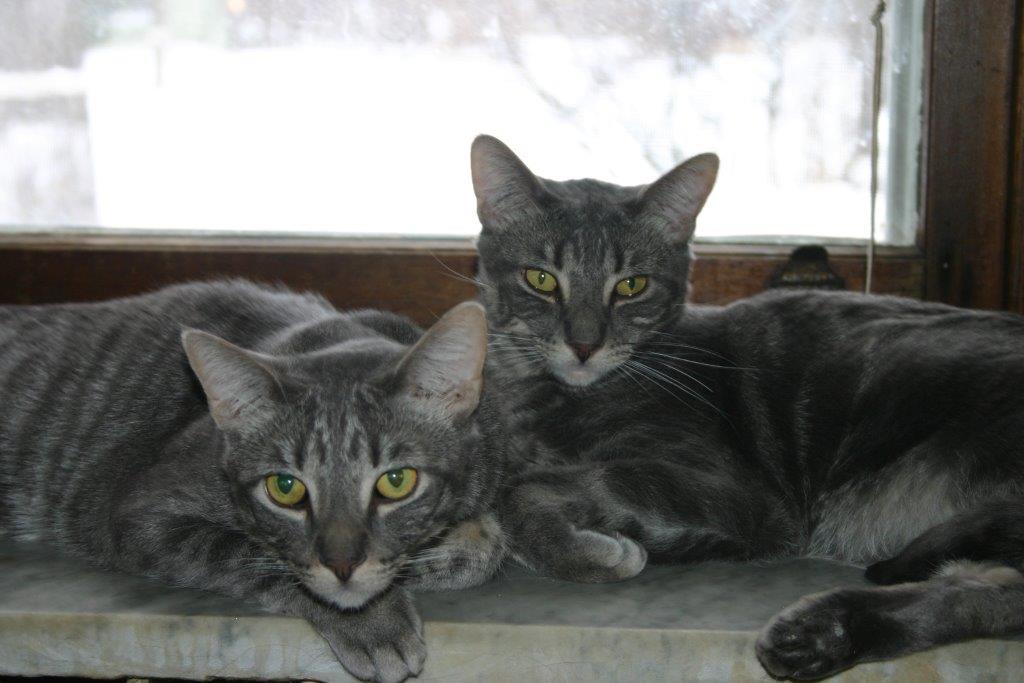 At 11 weeks: