Cat Tails Rescue is a no-kill cat and kitten shelter that rescues stray and abandoned cats and kittens primarily from the North End where the need is greatest.
Featured Cats and Kittens
Latest News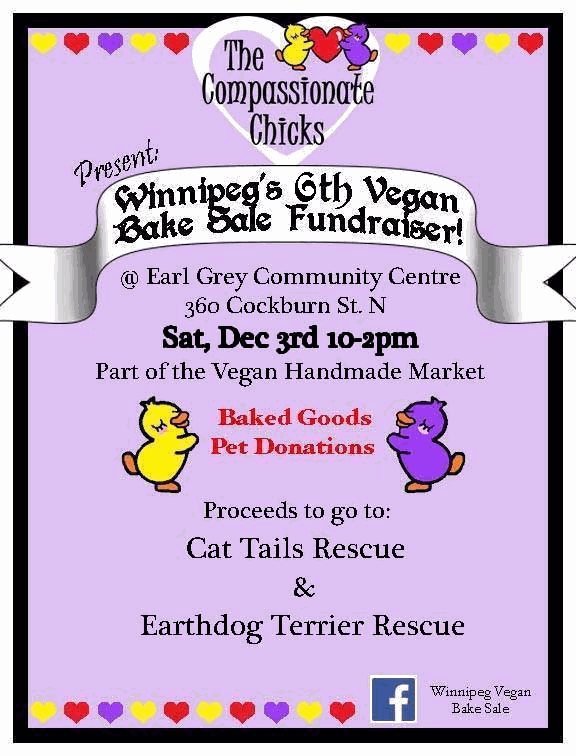 URGENT FOSTERS NEEDED
URGENT: Seeking fosters or homes for the following two male kittens asap to bring into our rescue. They could be fostered individually or together. Requirements are: to foster the kittens for up to a few months in duration until adoption; need to have a separate room available for the kittens. Cat Tails Rescue Inc. will provide all vet care, food, litter, toys and other supplies to foster. Please contact us by phone: 204-338-9725 for more information.

more info


VOLUNTEERS NEEDED
We are always looking for volunteers to foster cats or kittens (all supplies provided) or to help with fundraising, pr or rescue activities. Please contact us by voice mail: 338-9725 or by e-mail: angela@cattailsrescue.com or lisa@cattailsrescue.com for more information.


Project C.A.R.E:

Project C.A.R.E. (Cat Advocacy, Rescue and Education) is a new program using the facilities of Machray Animal Hospital to spay and neuter feral and semi-feral cats in the North End of Winnipeg where there is a great need. Vets and vet technicians and volunteers to trap cats living outside volunteer their time to the program and response to a request for donations to support this new initiative has been terrific.
Please contact Project C.A.R.E. at:
e: admin@carecatswinnipeg.ca p: 204-285-9575
www.carecatswinnipeg.ca
www.facebook.com/CARECatAdvocacyRescueEducation


Recent Adoptions